Cruise Ship Cases: Think Outside the Box
I recently had the opportunity to talk to an expert who dealt exclusively in cruise ship injuries, causing me to ponder personal injury, and medical malpractice cases outside the "norm."  Although most cruise travel has been put on hold due to the COVID-19 pandemic, cruise travel is hugely popular with a CDC estimate of 30 million people choosing this form of vacation, with over 6 million embarking annually from ports in Florida.  Involvement of cruise lines in the current COVID-19 crisis will likely bring a new flood of cases.  The CDC reported on March 23, 2020, more than 800 confirmed cases of the virus on three cruise ships resulting in 10 deaths.  Knowledge of the nuances of cruise ship cases would facilitate LNCs' ability to assist their clients.
Cruise ship cases are governed by a different set of rules; involving Maritime/Admiralty Law, or the "Law of the Sea," taken from 16th century British law and more different than similar to American Tort (injury) law.  This can affect issues such as :
Where the lawsuit can be filed.
Time restrictions, notice requirements when bringing suit.
Claims that may be made.
Compensation allowed.
Limitations on damages.
Location of filing.
Cases involving cruise ship passengers can involve "typical" slip and fall injuries, pool drownings, "man overboard," sanitation related illness, sexual assault, medical malpractice, and now COVID-19.  Liability of cruise ships for medical malpractice is a relatively recent occurrence, resulting from a ruling on November 10, 2014 regarding Franza v. Royal Caribbean, Ltd.  The United States Court of Appeals for the Eleventh Circuit overturned a 1988 ruling (Barbetta Rule) allowing passengers to sue cruise lines for medical negligence.  The key to ability to sue was establishment of an agency relationship between the health care provider and the cruise line.
Passengers embarking on a cruise are issued a cruise line ticket, which is actually a contract and outlines their rights and responsibilities.  Most vacationers fail to read this, leading to problems when an incident occurs. This document outlines:
Typical limits of liability of about $5,000 for lost, stolen, or damaged property.
Often places a one year statute of limitations on pursuit of a claim.
Requires notice to the cruise line within 6 months of date of loss.
Specifies the location of the suit, for example, many major carriers require Miami/Dade County Florida.
Failure to recognize and comply with these restrictions can affect the ability to hold the cruise line accountable for an onboard loss.  Important steps that should be taken by the injured party and noted by the LNC include:
Immediate notification of the cruise line of the incident.
Filing of an incident report.
Exerting care when completing any documentation about the incident.
Ensuring notification of the cruise lines' risk management department.
Requesting preservation of camera surveillance from the voyage; otherwise, this is often destroyed in as little as 90 days.
Seeking treatment for any injuries as soon as possible.
Photographic documentation of injuries, hazards or anything that might serve as proof of liability.
Many people take cruises that never dock in a port in the United States.  Many foreign cruise lines require suit be brought in a European jurisdiction of their choice.  Interesting sidebars that affect compensation include:
The Athens Convention of 1974 and the Protocol 2002 limit liability of the cruise lines and are used to cap damages.  The time frame for claims is two years; usually from day of embarkation with a liability limit on death and personal injury to $250,000 SDR (SDR is a standardized currency value) per passenger per event.  Losses in excess of that figure are capped at $400,000 SDR.  Exemptions include injuries resultant from an act of war, or natural phenomenon, (I think Poseidon Adventure) or incidents caused by intent of a third party, (a family member throws a passenger overboard).  Carriers are required to maintain adequate insurance to ensure victims are compensated.
The "Death on the High Seas Act" is pertinent if a person is killed in international waters through third party negligence.  Damages in these cases are limited to financial losses such as income, but no claims are allowed related to loss of society, consortium, pain and suffering etc.
Legal nurse consulting is fascinating in many ways, and new cases always present new opportunities to learn and grow in your practice.  Knowledge of cases "Outside the Box" can provide new opportunities to expand your value to your clients.
Patricia Mitchell, RN, BSN, CLNC
President, Greater Orlando Chapter of AALNC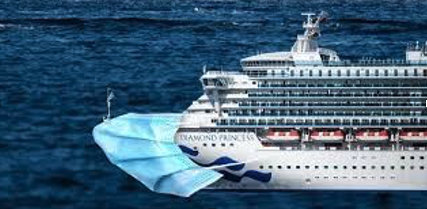 COVID-19 is affecting cruise travel; check out pointer on review of cruise ship cases.
The Greater Orlando Chapter of AALNC serves Greater Orlando area, and all parts of Florida! Our meetings can be attended live or virtual, so participants may attend from home! We have members from Florida and other states, so join us!
MEMBER APPRECIATION SPECIAL!
A 50% Membership fee reduction has been implemented for the 2020 calendar year beginning May 1, 2020!  Join GOCAALNC for just $25.00 and take advantage of all the benefits! 
Not sure?  Check out the Top 10 Reasons for Joining the Greater Orlando Chapter of AALNC:
10: Endless Networking Opportunities
9: FREE Networking Social in January
8: Chapter Group Discounts at AALNC Events
7: Peer Support/Advice of your professional endeavors
6: FREE CEUs, 9-10 Hrs./Year
5: FREE Chapter Meeting Attendance – and we feed you
4: May Member Appreciation Night – We give away Gifts
3: Attend CE Programs in person OR at home in your PJs
2: FREE Webinars!
And the No. 1reason to join……
1: JOBS!  We announce 15-20 jobs annually!
Upcoming Chapter Meetings and Events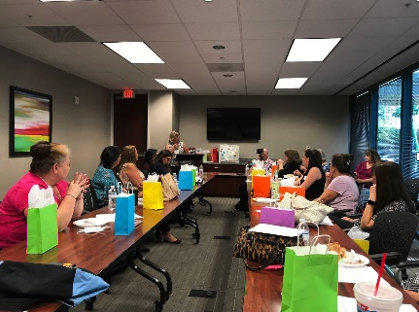 August 18, 2020:  "Defense Objections fo Life Care Planning:  Refuting a Motion in Limine", presented by Wendie A. Howland, MN, RN-BC, CRRN, CCM, CNLCP, LNCC
September 22, 2020:  SAVE THE DATE
October 27, 2020:  SAVE THE DATE
November 10, 2020:  "The Upds and Downs of Elevator Cases – Insight from a Forensic Expert", presented by Shawn Johnson
Chapter Meeting Location:
The Landmark Building 2
225 E. Robinson Street
Orlando, FL 32801
The Greater Orlando Chapter of AALNC is an approved provider of Nursing Continuing Education through CE Broker, approved by the following States: Arkansas, DIstrict of Columbia, Florida, Georgia, New Mexico, South Carolina and West Virginia. We report your CE directly to CE Broker in these states.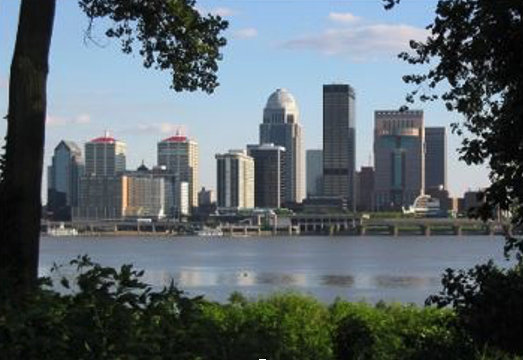 Our meetings are held in beautiful downtown Orlando, Florida, and are broadcast for online attendance.  We are committed to keeping members and guests safe while continuing networking and education events. Our April and May meetings were webinars with awesome online presentations! Our August CE Program will be a webinar. We hope to meet in person in September and October, but if not, we are working on some amazing speakers for webinars and online meetings! Joint the Greater Orlando Chapter and attend our CE Programs FREE!
Meet the Greater Orlando Chapter AALNC Officers and Board of Directors
Our Board of Directors consists of officers and directors at large (DAL). The officers are President, President Elect, Immediate Past President, Secretary, and Treasurer.  The DAL positions serve in various functions and head several Chapter Committees. Our 2020 Leadership team is:
Patty Mitchell, RN, BSN, CLNC – President
Kathryn Natale, RN, MSHS – President Elect
Judy A. Young, MSN, MHL, RN, LNCC – Immediate Past President, Membership & Education Chair, Webmaster
Mary Smallwood, RN – Secretary
Kasia Cuenca, BA, RN, LHRM – Treasurer
Pam Cohn, RN, BSN – Director At Large
Phil Hargreaves, MSN, RN – Director At Large
Tory Palivoda, BS, RN, CLNC – Director At Large
Jillian Talento, BSN, RN, CEN – Director At Large