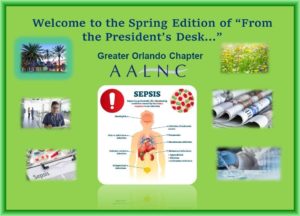 SEPSIS:  A Frequent Culprit in Medical Malpractice
 by Kenyetta Christmas, MSN, RN, ACNP-BC, CLNC

Sepsis is a life-threatening organ dysfunction caused by the dysregulated host response (uncontrolled, unbalanced pro-and anti-inflammatory state) to infection. These dysregulated responses lead to physiologic, biological, and biochemical abnormalities. According to the 2016 Society of Critical Care Medicine (SCCM) and the European Society of Intensive Care Medicine (ESICM) task force, two key factors of sepsis include 1) Organ dysfunction; and 2) Infection – strong clinical suspicion based on signs and symptoms supporting data.
Startling statistics from the CDC show that each year:
An estimated 1.7 million adults in the USA develop sepsis;
350,000 adults who develop sepsis die during their hospitalization;
1 in 3 individuals who die in a hospital has sepsis during the hospitalization; and
In 87% of cases, the infection causing sepsis starts before an individual presents to the hospital.
Septic shock is present when there is sepsis with persistent hypotension that requires the need for vasopressors (medications to support blood pressure) to support a mean arterial pressure (MAP) greater than 65; and a lactic acid level greater than 2, despite adequate volume resuscitation. Over 40% of hospitalized patients die from septic shock. Sepsis and septic shock are considered medical emergencies by both SCCM and ESICM. Sepsis is an evolution that can be subtle, but it should be acted on quickly once recognized. Even with early intervention, sepsis syndrome can soon progress to septic shock.
Identification and Management of Sepsis
The Surviving Sepsis Campaign and the ESICM updated their International Guidelines in 2021 for the Management of Sepsis and Septic Shock. The guidelines contain vital components that apply to the provider and the nurse at the bedside. While most individuals present to a hospital with clinical signs of sepsis and are diagnosed on admission, in-patient development of sepsis could be missed. Hospitals and health systems should employ performance improvement programs for sepsis, use sepsis screening tools for acutely ill, high-risk patients, and have standard protocols in place for treatment.
Often, nurses are the first set of eyes to notice subtle patient change and are responsible for knowing how to use sepsis screening tools employed by the hospital. It is also paramount to understand that although the various screening tools have limitations, when paired with clinical assessments, the tools provide an early first step in identifying sepsis by the bedside nurse. Some electronic health records (EHR) systems have built-in tools and functions that the nurse must perform at designated time frames. If a screening tool is positive, timely notification of the provider regarding the screening tool alert and any changes in clinical assessment can be critical to the patient's welfare. Delays in reporting can result in delays in sepsis and septic shock treatment. Nurses should follow the healthcare facility's policy and procedures for reporting positive sepsis screening, critical or abnormal lab values and changes in clinical assessment. A positive screening tool, along with a provider's evaluation of the clinical situation, can help stratify patients and lead to timely and correct treatment.
Some factors that increase a patient's risk for developing sepsis include:
Age: infants and older adults greater than 65 years old;
Immune comprised individuals;
Pregnant or recently postpartum women;
Chronic medical conditions such as kidney disease, liver disease, diabetes;
Individuals with cancer or other immunocompromised states;
Hospitalization; and
Indwelling medical devices such as urinary and intravenous catheters.
Once medical orders are received, ongoing, timely nursing intervention and provider assessments remain paramount. There are clinical situations where the fluid management in the initial phase will be altered based on the clinical status and history of the patient. Providing adequate IV access is also essential for administering fluid bolus and IV antibiotics. The timing of labs can be important, for example, blood cultures should be drawn before administration of the antibiotics. However, if a patient is a "difficult stick" or there is limited availability of staff to draw cultures, prolonged delay in administering the first dose of antibiotics should be avoided.
In situations with high certainty of sepsis or if septic shock is present, administering antibiotics within the first hour of assessment is ideal. In cases with no shock but ongoing suspicion of sepsis, administering IV antibiotics within three hours is ideal. Once fluids and antibiotics are started, the reassessment of the patient includes:
Did the patient's vital signs improve with the fluids?
Is the MAP maintained 65 or greater?
Has the lactic acid level gone up or down as a response to fluid bolus?
Are there changes in the physical assessment post initial fluid boluses, such as increased work of breathing, hypoxia, and increased oxygen needs?
Does the patient need a higher level of care, such as an ICU?
Factors Leading to Malpractice
There are common themes associated with claims of nursing malpractice involving sepsis.
Failure to correctly monitor a patient.
Failure to follow policies and procedures.
Failure to report critical laboratory results to a healthcare provider, such as an intensivist or nurse practitioner.
Failure or delay in reporting changes in patient assessment, such as overt signs of infection.
Medication delays or errors.
Delay in acting on medical orders.
Failure to advocate.
Failure to document.
Common themes associated with medical malpractice claims involving sepsis.
Failure to diagnose.
Delay in diagnosis.
Misdiagnoses of sepsis.
Failure to treat sepsis and the underlying cause.
It is important to note that poor outcomes could still occur even with timely diagnosis and the correct interventions. With the development of more standardized screening tools and treatment recommendations, this has decreased, but it is not absolute. For more information on sepsis, see the resources provided on the sidebar.
Kenyetta Christmas, MSN, RN, ACNP-BC, CLNC
Greater Orlando Chapter of AALNC, DAL
_________________________________________________________________________
MEMBER HIGHLIGHT
Harolyn Scott, BSN, RN, CCM, CLNC, MSCC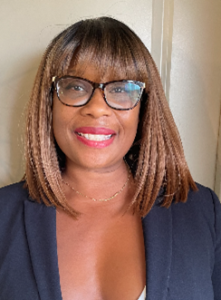 Harolyn is the Owner and Lead Nurse Consultant at Palm Beach Legal Nurse Consultants, LLC. She has been a Registered Nurse since 1998 and has served in a variety of settings such as L&D, Case Management, Maternal-Child Homecare, Utilization Review, and Managed Long-Term Care. In June 2021, Harolyn started her LNC journey by completing a certificate course to become a legal nurse consultant. Since then, she has become a member of AALNC as well as the Greater Orlando and West Virginia Upper Ohio Valley Chapters of AALNC. Her membership in the organizations has provided her with ongoing education in the field of legal nurse consulting. She has also aligned herself with LNC Exchange and JERK listserv communities, which offer additional support and a sense of belonging. In January 2023, Harolyn passed the ICHCC exam to become a Medicare Set-Aside Certified Consultant and will soon be adding Workers' Comp and Liability Medicare Set-Asides to the list of services offered at Palm Beach Legal Nurse Consultants.
________________________________________________________________________

ABOUT THE GREATER ORLANDO CHAPTER OF AALNC
The American Association of Legal Nurse Consultants (AALNC) was founded in 1989, as a not for profit membership organization dedicated to the professional enhancement and growth of registered nurses practicing in the specialty of legal nurse consulting. Chapter development quickly followed. The Orlando community was rich with nurses already practicing in the field of legal nursing. This group of committed professionals quickly became members of the new national organization and recognized the need for a local chapter. The Greater Orlando Chapter of AALNC, founded in 1989, was the second chapter formed under the new national organization. The Chapter was begun in support of AALNC's mission, by providing networking opportunities, mentoring and support to nurses through professional development and education – a mission that is continued to this day.
___________________________________________________________
CONNECT WITH THE GREATER ORLANDO CHAPTER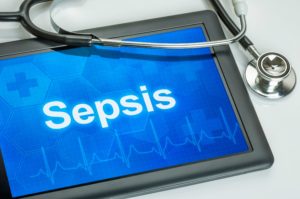 Resources for Sepsis
Centers for Disease Control and Prevention, "Get Ahead of Sepsis – Know the Risks. Spot the Signs. Act Fast." https://www.cdc.gov/patientsafety/features/get-ahead-of-sepsis.html
Evans, Laura, et.al., "Surviving Sepsis Campaign: International Guidelines for Management of Sepsis and septic shock 2021", Critical Care Medicine 49(11):p 31063-31143, Nov 2021. https://journals.lww.com/ccmjournal/fulltext/2021/11000/surviving_sepsis_campaign__international.21.aspx
Centers for Disease Control and Prevention, Sepsis.  https://www.cdc.gov/sepsis/index.html
_____________________________
Are you feeling a little lonely these days? Need other LNCs to chat, visit and network with? Don't have an AALNC Chapter near you?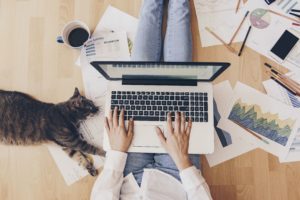 WE ARE NEAR YOU! Maybe not geographically, but through your computer or phone. The Greater Orlando Chapter has members from 27 States! SINCE 2014, The Greater Orlando Chapter's live Chapter Meetings with CE Programs have been broadcast virtually! So members and guests have been attending from all over the Country since then! Because of COVID, since 2020 all of our CE Programs have been virtual only. If we start meeting in person again, you can still attend from anywhere as we will continue to broadcast all of our meetings and CE Programs as Webinars!
Regarding Greater Orlando Chapter Membership Cycle: Our membership year goes from May to May of each year, with membership renewal being May 31. With this cycle, members who joined in 2022, will renew their membership NLT May 31, 2023. Contact us if you have questions!
CONTACT US NOW:
Email us at:  info@orlandoaalnc.org
Or visit us at: https://orlandoaalnc.org
Be sure to check out our new publication, "SAVE THE DATES."
This new publication includes LNC education programs offered by AALNC, and ALL of the AALNC Chapters! We are so excited for this joint Chapter activity! Watch for the next edition, coming to your inbox soon!
The Greater Orlando Chapter's 2023 CE Program Schedule is nearing completion so mark your calendars now for these dates:
April 27-29, 2023 AALNC Forum 2023, Louisville, KY
May 16, 2023 Chapter Update and CE Webinar, "Pain Management vs Injury Management: Current Paradigm in Medical Legal Issues", presented by Hector Pagan, MD.
August 15, 2023 Chapter Update and CE Webinar, Obstetrical presentation, by Sharla Paso, DNP, RNC-OB.
September 19, 2023 Chapter Update and CE Webinar, "Legal Implications Surrounding Pressure Wounds", presented by Walter Conlan, MD.
October 10 and 11, 2023 Chapter Update and CE Webinar, Writing Workshop presented by Kenyetta Christmas, MSN, RN, ACNP-BC, CLNC and Tory Palivoda, BS, RN, LNCC.
November 7, 2023 Chapter Update and CE Webinar, Topic and Speaker TBD.
The Greater Orlando Chapter of AALNC is an approved provider of Nursing CE through the Florida Board of Nursing and CE Broker, and approved by the following States: Arkansas, District of Columbia, Florida, Georgia, Mississippi, New Mexico, South Carolina and West Virginia. We report CE directly to CE Broker in these states. For attendees from other States, we provide required documents for self-reporting CE to State Boards of Nursing.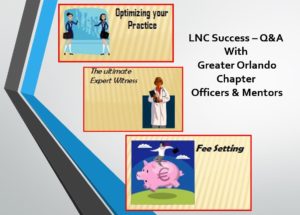 In 2021 we started a new program, "LNC Success – Q&A with Greater Orlando Chapter Officers and Mentors." We limit the event to 10 participants, so we can mentor each attendee – whether new to the LNC practice or experienced and ready for a change – we are there for you! The 2023 dates are loaded on our website and include:
May 9, 2023
July 11, 2023
September 12, 2023
November 28, 2023
MEET THE 2023 GREATER ORLANDO CHAPTER OFFICERS AND DIRECTORS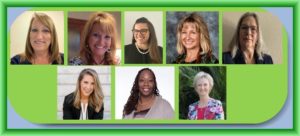 President:  Tory Palivoda, BS, RN, LNCC
President Elect:  Robin Axtell, BSN, RN, LNCC
Immediate Past President:  Jillian Talento, BSN, RN, CEN, LNCC
Secretary:  Michelle Gaines, MNA, RN, CRNA
Treasurer:  Patty Mitchell, BSN, RN, CLNC
DAL:  Alyssa Brandeberry, RN, LNCC
DAL:  Kenyetta Christmas, MSN, RN, ACNP-BC, CLNC
DAL:  Judy A. Young, MSN, MHL, RN, LNCC