What strange and stressful times these have been! As legal nurses many of us are no longer at the bedside, but we can still imagine what our colleagues in the trenches are enduring. I recently read an article written by Lisa Mancuso, BSN, RN, PCCN, CCRN, CLCP, LNCC, that made me cry and the images followed me for days. I wanted to share the article "Nursing in the Time of COVID" with you all with Lisa's gracious permission.  The first paragraph begins below, then just click the link for access to the full article in Nursing 2020.
Patricia Mitchell, RN, BSN, CLNC
President, Greater Orlando Chapter of AALNC
Nursing in the time of COVID
BY LISA MANCUSO, BSN, RN, PCCN, CCRN, CLCP, LNCC
I AM STANDING OUTSIDE my infected patient's room and the noise in the hall is relentless. Alarms beep, nurses and doctors talk in loud groups, a custodian buffs the floors, a housekeeper shakes out a wastebasket. Nurses hear the "symphony" of healthcare all day long. Most of the time, the sounds go unregistered.  My patient, Mr. Smith*, is intubated on a ventilator. He is also being treated with I.V. medications, including one that supports his BP, one that sedates him to make the process of being critically ill more tolerable, and one to treat the blood clots in his lungs. The medications are on a pole outside his room. This is the first way that nursing during COVID is different than before COVID: The I.V. tubes are "snaked" into the room using extra-long lines. The lines are taped to the floor and labeled with the names of the medications. They are labeled again, closer to his I.V. access site, which is a large-bore catheter in a neck vein. I assess Mr. Smith's medications before I lay eyes on him. These medications often require rapid adjustment, so having the medications outside his room enables me to make changes without donning my personal protective equipment (PPE)—a term that's been said a million times since the virus crashed into our world. It's time to go in to see Mr. Smith. First, I take off my "clean" surgical mask and place it in a brown paper bag, the kind that would ordinarily hold a peanut butter and jelly sandwich. That was before COVID. Nowadays, paper bags make me cringe.
Next, I put on my yellow isolation gown, making sure it's carefully tied around my neck and waist. I put on my blue exam gloves, making sure the gloves seal in the wrists of my gown. I then reach for my N95 mask. Putting this on is a project because we must reuse the mask repeatedly. It rests in a little plastic container. I put the entire container to my face, carefully avoiding the outside of the mask. I then pull the straps around my hair, which is covered in a scrub cap. After my N95 mask is secured, I put another surgical mask over the N95; this is considered the "dirty" mask, used to protect the precious N95. Then I put on my plastic face shield. I'm ready. I open the door to Mr. Smith's room and close it after me. The quiet inside is deafening. I hear the rhythmic "breathing" sounds of the ventilator, but that's it. The contrast between the sounds inside the room compared with outside is striking. I am on my own in here and doing battle with the monster. 
 https://journals.lww.com/nursing/Citation/9000/Nursing_in_the_time_of_COVID.99655.aspx
Out and About:  Our Members Doing Awesome Things!
LIZ BUDDENHAGEN, RN.  Liz has 30 years of nursing experience in adult and neonatal critical care, adolescent and adult substance abuse/dual diagnosis, and multiple medical surgical units.  She incorporates her vast clinical experience in her LNC practice.  Liz has been an LNC in Atlanta, GA since 2005, specializing in Personal Injury – MVA, Slip and Falls; Medical Malpractice; Wrongful Death; General Negligence; SNF/ALF; Corrections; Legal Malpractice; and Expert Witness Locations.  In addition to her membership in our Greater Orlando Chapter, Liz has served as a Past President of the Greater Augusta, GA Chapter of AALNC, and member of the South Carolina Chapter.  She is also a member of the American Association of Critical Care Nurses (AACN) and the Athens and Atlanta, GA Chapters.
Liz is originally from New York, where she grew up on a dairy farm in the lower Catskill Mountains of upstate New York.  She attended State University of New York at Fredonia for liberal arts and subsequently attended Albany Medical Center School of Nursing.  She began her nursing practice in Salt Lake City, UT, where she was "educated" in all areas of critical care.  She continued working in critical care when she moved to Atlanta, GA, and settled in Athens (Go Dawgs!) where she was introduced to other areas of nursing.
Liz is one of our newest members, and we are thrilled to have her onboard!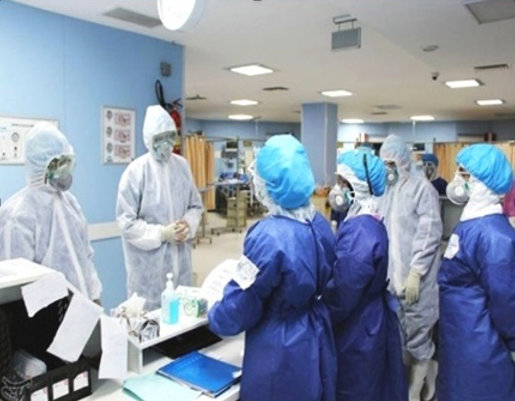 The Greater Orlando Chapter of AALNC serves Greater Orlando area, all parts of Florida and other States! Our meetings can be attended live or virtual, so participants may attend from home! We have members from Arkansas, Florida, Georgia, Louisiana, Massachusetts, Michigan, Missouri, New Jersey, Rhode Island, Texas, and Washington.  You can join us and enjoy the camaraderie and networking!
Upcoming Chapter Meetings and Events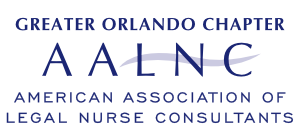 November 10, 2020:  "The Ups and Downs of Elevator Cases – Insight from a Forensic Expert", presented by Forensics Expert, Shawn Johnson, C.E.I.
January 2020:  Annual Chapter Meeting/Social and 2021 Officer Inauguration
And we are already working on our Webinar and CE Program roster for 2021 – we have some AWESOME ideas we're working! Our first Webinar will be in February!
Chapter Meeting Location:
The Landmark Building 2
225 E. Robinson Street
Orlando, FL 32801
The Greater Orlando Chapter of AALNC is an approved provider of Nursing Continuing Education through CE Broker, approved by the following States: Arkansas, DIstrict of Columbia, Florida, Georgia, New Mexico, South Carolina and West Virginia. We report your CE directly to CE Broker in these states.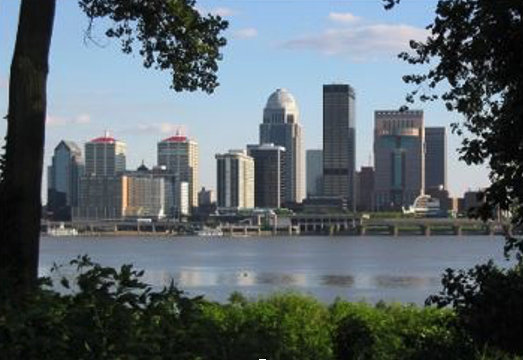 Our In-Person meetings are held in beautiful downtown Orlando, Florida, and are broadcast for online attendance. At this time, our in-person meetings are on hold, for the safety of all.  We are committed to keeping members and guests safe while continuing networking and education events. Join the Greater Orlando Chapter and attend our CE Programs FREE!
Meet the Greater Orlando Chapter AALNC Officers and Board of Directors
Our Board of Directors consists of officers and directors at large (DAL). The officers are President, President Elect, Immediate Past President, Secretary, and Treasurer.  The DAL positions serve in various functions and head several Chapter Committees. Our 2020 Leadership team is:
Patty Mitchell, RN, BSN, CLNC – President
Kathryn Natale, RN, MSHS – President Elect
Judy A. Young, MSN, MHL, RN, LNCC – Immediate Past President, Membership & Education Chair, Webmaster
Mary Smallwood, RN – Secretary
Kasia Cuenca, BA, RN, LHRM – Treasurer
Pam Cohn, RN, BSN – Director At Large
Phil Hargreaves, MSN, RN – Director At Large
Tory Palivoda, BS, RN, CLNC – Director At Large
Jillian Talento, BSN, RN, CEN – Director At Large
2021 BOD and Committee opportunities have been sent out. Please volunteer now!
IN THE SPIRIT OF LOOKING ON THE BRIGHT SIDE:
TEN (SURPRISINGLY) GOOD THINGS TO COME OUT OF THE COVID PANDEMIC:
1. It has instilled good hand hygiene habits among millions worldwide.
2. It has unleashed a war against germs and pathogens.
3. Given us extra quality time to spend with the family.
4. Reduced road accidents.
5. Cleaned the air and water.
6. Decluttered homes.
7. It has caused a forced slowdown enabling us to pause and reflect.
8. Led to a surge in book sales.
9. Reduced expenses.
10.  It has made us realize the importance of nurses.
https://gulfnews.com/uae/coronavirus-19-surprisingly-good-things-that-came-out-of-covid-19-1.70912327 

AALNC NATIONAL FORUM 2021
AALNC will host the Annual Forum Virtually! Mark your calendars for:
APRIL 13-16, 2021
This virtual experience is built for both new and seasoned LNCs, and will have something for everyone!
Look for more information in your inboxes soon.  For questions or more information, contact:  info@aalnc.org.