Mass Tort Litigation and the LNC
Mass tort lawsuits involve a group of people who share the same grievance, but are represented by attorneys as separate cases, conducted together. The claims are structured and have varying degrees of compensation, based on the level of injury.
Mass tort lawsuits are like class action lawsuits but often involve a smaller number of injured parties, and each member's case is treated as individual litigation. Mass torts usually reflect a group of people injured by the same product, for example, vaginal mesh or a drug, and seek to hold large corporations accountable.
These cases are often huge and may involve hundreds to thousands of injured parties. Due to the volume of medical records, mass torts may require large numbers of legal nurses to perform the reviews. This is what makes Mass Tort litigation an ideal place for new LNCs to get their feet wet and learn the ropes. In Mass Tort cases the primary goals are to review the records and extract any information related to the suit in question; for example, all references to a drug, specific side effects of a drug, and procedures or diagnoses related to the medication etc. These goals are usually explained and outlined in the instructions given to the LNC with regards to the cases, and very clear guidelines are provided. Most litigation support firms use a template so the data is collected and presented to the law firm in a uniform fashion that is easily used for their purposes.
There are many large Mass Tort firms out there who will hire new LNC's (and experienced ones); however, the pay scale is usually significantly lower than that for private LNC work to an attorney or even sub-contracting work for another LNC.
The value of Mass Tort work to the new LNC is in the opportunity to gain valuable experience in the medical-legal field of nursing, and earn a paycheck. The job requires that the LNC be computer savvy. Many Mass Tort firms use secure cloud servers to obtain and return the records. Most use well known software such as Adobe or some other preferred software, to practice data extraction, learn record review methods, billing skills, time management and to practice writing skills.
Mass tort work can be invaluable in helping nurses decide if LNC work is right for them. Having a history of Mass Tort work on your resume, indicates you have experience as a legal nurse and makes you more marketable when pursuing other types of LNC work.
Firms that specialize in this type of work usually have a handful of nurses on staff that love this work and it becomes their forte. When a new mass tort case is presented (remember, there may be hundreds or thousands of claimants) the firms are in urgent need of nurses to review the cases. As a result, these firms are open to the use of newer LNC's, and have programs in place to provide training. These are almost always work-from-home positions. Many seasoned LNCs got their start in the LNC field of nursing, by working on mass tort cases.
Patricia Mitchell, RN, BSN, CLNC
President, Greater Orlando Chapter of AALNC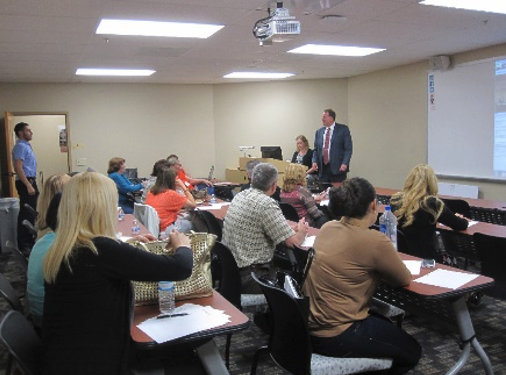 Upcoming Chapter Meetings and Events
October 22, 2019: "A Case Review – How the Nurse Expert Brought it Home!", by Janet Jesiolowski, BSN, RN-BC, CSRN, CFN
November 12, 2019:  "Expand Your Horizons in Medicare Set-Asides", by Shelene Giles, MS, RN, CRC, CNLCP, LNCC
December 2019 Winter Social:  Date TBD ASAP! Check Website Soon!
Chapter Meeting Location:
The Landmark Building 2
225 E. Robinson Street.
Orlando, FL 32801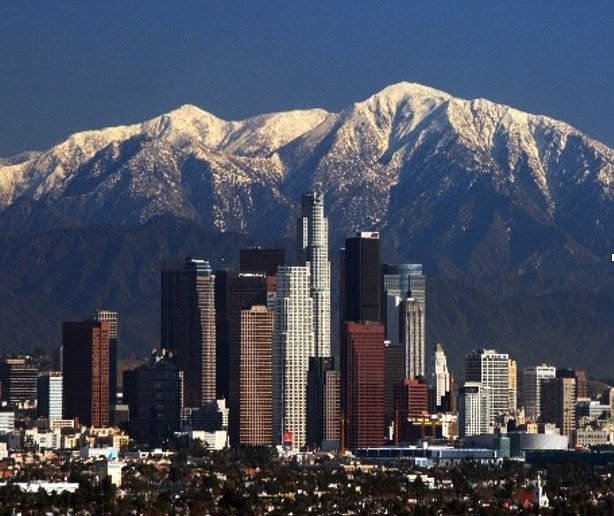 AALNC FORUM 2020
April 24 – 25, 2020
Pre-Forum Activities: April 23, 2020
Embassy Suites by Hilton Denver Downtown Convention Center I Denver, CO
Out and About:  Our Members Doing Awesome Things!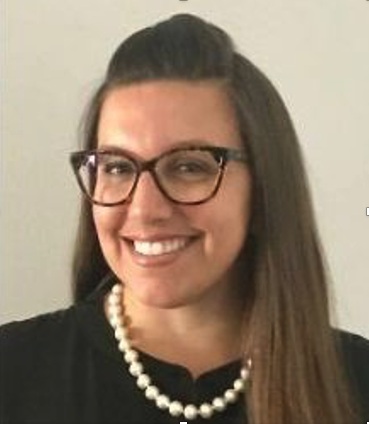 JILLIAN DAY, BSN, RN, CEN, is a skilled, accomplished, and motivated RN with over 14 years of acute care experience in the Emergency Department setting. She is currently active in both the clinical and legal settings, as an LNC with Estes, Ingram, Foels & Gibbs in Maitland, FL and as a certified Emergency Nurse in the hospital setting.
Jillian has a great deal of clinical achievement on her resume', including involvement in the development of a Primary Stroke Program ED Response, Hospital Professional Development and Recognition Council, Process Improvement Initiates, and many other achievements over the past 14 years. Jillian is Board certified as an Emergency Nurse, (CEN) and is Trauma Nursing Core Course (TNCC) certified. As an LNC, Jillian reviews and analyzes medical records, prepares summaries and chronologies, conducts medical research, finds expert witnesses, and numerous other tasks and responsibilities of the "behind the scenes" LNC.
Jillian is very involved in the national organization, AALNC and the Greater Orlando Chapter of AALNC. She serves on the Social Media Subcommittees at both the National and Chapter levels. In addition to membership in the AALNC and Greater Orlando Chapter, Jillian is also a member of the Emergency Nurse Association (ENA), Greater Orlando Emergency Nurse Association (GOENA) and the Central Florida Disaster Medical Coalition. We are PROUD to have Jillian Day as a member of the Chapter!
Meet the Greater Orlando Chapter AALNC Officers and Board of Directors
Patty Mitchell, RN, BSN, CLNC – President
Cynthia Mascarenhas, RN, LNCC – Past President
Kasia Cuenca, BA, RN, LHRM – President Elect
Jan Ginapp, RN, BSN, CFN, CLNC – Secretary
Kathryn Natale, RN, M.S.H.S. – Treasurer
Pam Cohn, RN, BSN – DAL
Mary Smallwood, RN – DAL
Judy A. Young, MSN, MHL, RN, LNCC – DAL/Webmaster